Features
Keyboard-driven emoji picker
All the latest emojis! 🤩 We've got more emojis than the competition. See for yourself. Over 3600+ emojis from Unicode 15, and EFCK Chat Keyboard has got them all, styled to your preference, and with automatic resolution of name aliases including common Slack/GitHub emoji shortcodes and custom strings.
Upon acivation, your chosen emoji is simply pasted in the previously-focused window. In case this is unsupported on your platform, the emoji is placed into system clipboard 📋 for your immediate use.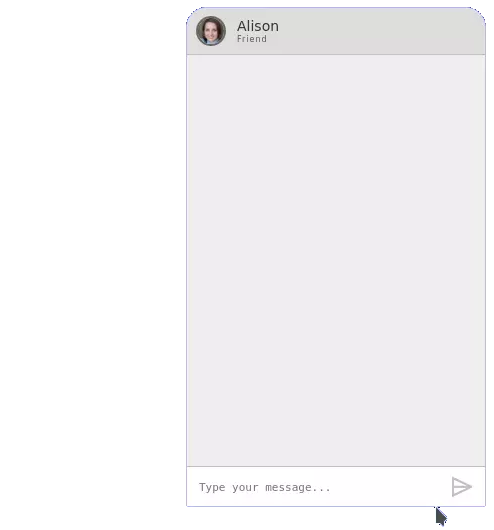 Unicode text converter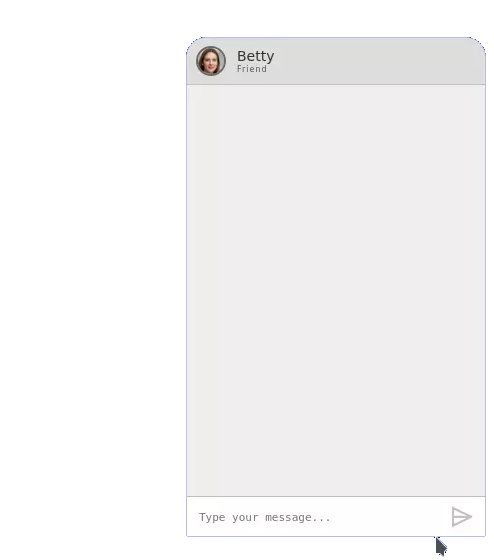 Bring focus and attention to what's important with bold emphasis, u̲n̲d̲e̲r̲l̲i̲n̲e̲s̲ or 🆂🄾🄼🄴 🆂🅀🅄🄰🅁🄴🅂, 𝔀𝓻𝓲𝓽𝓮 𝓪 𝓵𝓮𝓽𝓽𝓮𝓻 𝓲𝓷 𝓱𝓪𝓷𝓭𝔀𝓻𝓲𝓽𝓲𝓷𝓰, l3375p34k 70 sh4k3 73h n0085, 𝚖𝚘𝚗𝚘𝚜𝚙𝚊𝚌𝚎 𝚝𝚑𝚎 𝚌𝚘𝚍𝚎 uʍop ǝpᴉsdn, strikehrough the changed facts i̸n̸ ̸a̸l̸l̸ ̸k̸i̸n̸d̸s̸ ̸o̸f̸ ̸w̸a̸y̸s̸ or add a touch of 𝕲𝖔𝖙𝖍𝖎𝖈 or Z̛̳͐̏a̳ͭl̲̹͇ͧ̌͠ģ̗̗ŏ̭͉̩ for a particular effect.
Many converters are built in, and custom transformers can be scripted in literally single lines of Python code. 🤏
This works in all kinds of apps and all kinds of post/text fields that are nowadays otherwise no-markup, plain-text only. Online marketer's and influencer's edge if you know it.
GIF that funny meme a drag …
Search through only the best memes from all over the internet (particularly from the GIF meme providers) instantly at leasure of your fingertips and through a clean user-friendly UI. Simply drag the chosen GIF into your target application. 🐙 Your success is guaranteed! Expand window to full screen for the most pleasureable previewing of GIF reels.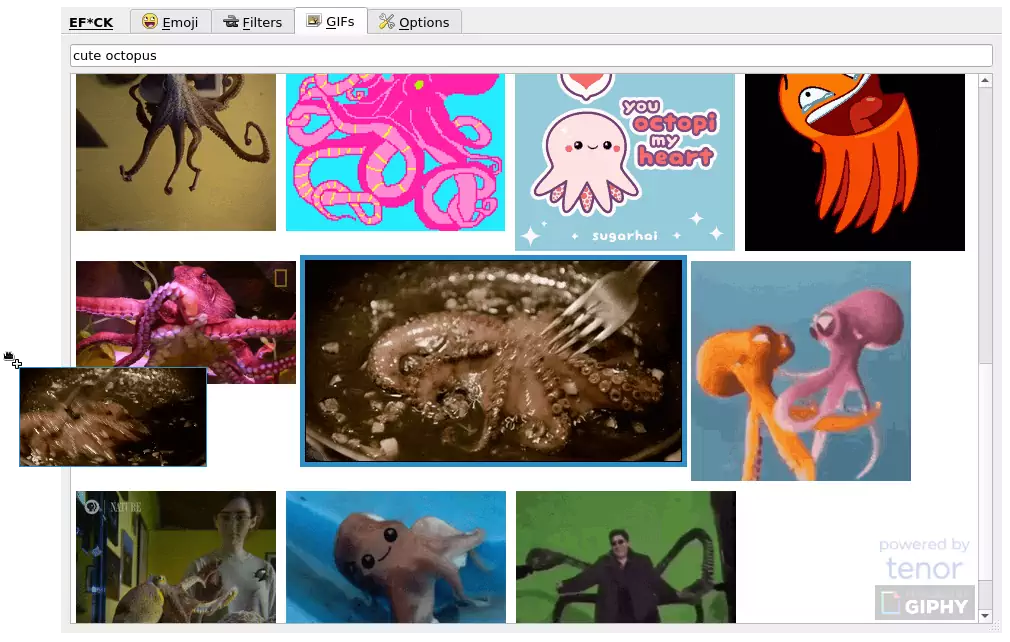 Extensible, KISS* design
Even as the app follows a popular "keep it short and simple" design, it manages to stay inclusive of every known gender, skin color and hair style. Set your prefs and fire away! 🌈🦄❄
The program is extensible in all possible terms, but particularly in terms of custom filters and hook-in custom tabs. See the relevant FAQ entries for more info.